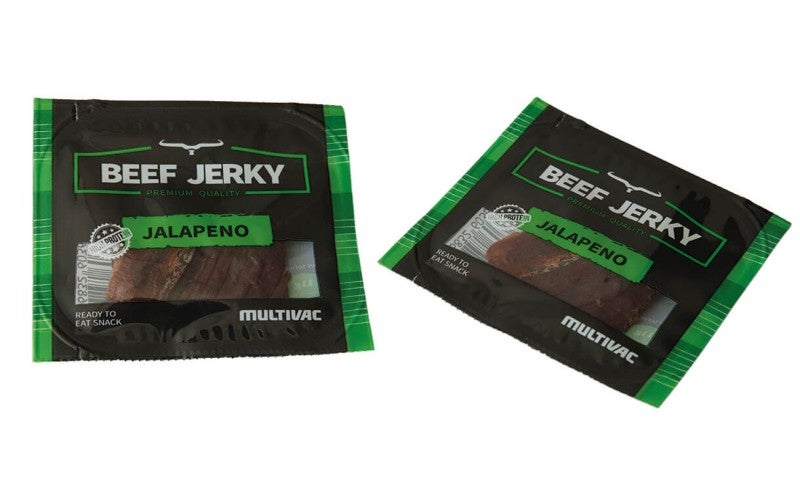 Packaging solution provider Multivac has introduced a new thermoforming packaging machine, which is intended to meet the demand for snack packs.
The new machine is designed to produce vacuum and modified atmosphere packaging (MAP) for snack products containing protein such as beef jerky, small sausages and more.
The company noted that snack packs are popular in Asia, especially those made using aluminium material.
The machine is constructed in the Multivac Hygienic Design and offers a high level of flexibility, efficiency and pack quality.
Multivac thermoforming packaging machines team leader Dominik Eberhard said: "The F 286 is aimed particularly at smaller and medium-sized businesses, which want to get into thermoforming packaging for the first time, or alternatively to pack smaller batch sizes more flexibly.
"The machine is also designed for processors, who package their products today in film pouches on rotating filling and sealing machines. By moving to thermoformed packs, they can avoid high pouch costs, as well as increasing their personnel efficiency."
The F 286 can manufacture thermoformed packs with a forming depth of up to 20mm. It features an optional upper web forming of 10mm and a loading area of up to 3,000mm.
Multivac is open to accepting orders for the system, which has the capacity to produce up to 240 packs a minute.
The design of the machine also allows the integration of an inkjet printer or additional cutting unit and it also occupies less space in any working setup.
Eberhard added: "All in all, we see the F 286 as a very efficient extension to our product range. It is an ideal solution for smaller and medium-sized businesses, particularly in those areas where pouches and small aluminium packs are being used today."